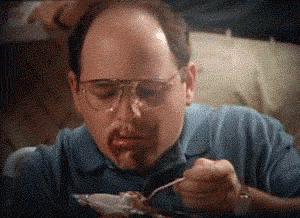 Gather 'round, kiddos. It's time for another story! This story takes place back in December of 2019. The world was about to shut down, but we didn't know it yet. Meanwhile, we were tapped to manufacture and design a new slew of designs for the Museum of Ice Cream's gift shop. You may also notice there are some familiar Vinca designs in different color variants throughout this batch of Museum of Ice Cream (MOIC) X Vinca swag.

MOIC was a fairly new enterprise with a lot of hot press and celebrity intrigue. Drew Barrymore was papped wearing two different pairs of earrings from a previous MOIC X Vinca collaboration. MOIC and its founders Maryellis Bunn and Manish Vora were looking to expand their immersive confectionary experience to an international, multi-city outfit. 

Of course, you're going to need tons of merch to fill four Museum of Ice Cream gift shops. This lucky break was also happening during the busiest time of year for retail. Merry Christmas! This was a great problem to have! Senpai noticed us, but we needed to haul aspic if we were going to pull this off. 

To get an idea of the quantity of merchandise MOIC was asking for, let's crunch some numbers. In specific terminology, MOIC selected six hundred units of each style, there are nine styles. The majority of the styles are multi-piece inlay earrings that must be on hand punched custom cards within a couple of weeks. There were only TWO of us at Vinca during this time. An impossible task that we got by with a little (a lot of) help from our friends. Business was booming, but it was super-duper stressful during an already jam-packed holiday season.

Follow along as we chronicle a long day's journey into delight. We had to scrape our phones, and occasionally the Internet, for the following images. We're giving credit where credit's due.


Dig a Pony
These extra large unicorn earrings were a custom request from MOIC. Amanda's original design mockup was a single layer unicorn piece cut from pearl pink acrylic. We were confident that we could get this version cut, glued and packaged in a tight timeframe.

Based on the photo above and the final result, you may notice that MOIC did not go with this prototype. They went with a complex, multi segment inlay design and we were happy to oblige. 
 Rule number one about design. Simplify. You often forget that when you're in a rush and time is not on your side. MOIC really wanted inlay earrings. Inlay, think of a palm-sized puzzle. Each earring is ten pieces and you've got to paint each body with gold metallic paint. The cute little gold hooves were all different sizes, which added another layer of difficulty to this project. Each earring required four hooves. They're earrings too so you gotta make two! Double the horns, double the fun! I'm sweating just reminiscing about these. 

A Single Rainbow is Just as Intense
Yes, it's the Vinca rainbow, but in the Museum of Ice Cream's color scheme. Very '70s: pearlescent burgundy, golden yellow, baby blue and ballet pink. This was a simple custom color swap. We used gold plated chain to finish the necklaces. Six hundred necklaces to be exact. I gotta keep saying 600. SIX. HUNDRED. Six hundred. 



We're Bananas for This
You may recognize our XL banana and cherry designs. We gave them a Museum of Ice Cream makeover by cutting the designs from glitter red and glitter gold acrylic. 

You may remember this old school, Vinca classic. Tiny ice cream cone earrings in mirror gold and mirror pink. Simple, tasteful, one layer--so we're not pulling our hair out by the roots and slapping ourselves with it. We made a combined 1,200 pairs of these stud earrings. 
 
Accustomed to Custom Orders 
Not a very original title, but my brain is currently shooting blanks. This is the area where all the custom merchandise goes. The Museum of Ice Cream had a designer create these and we manufactured them. 

First up is the MOIC tall stack ice cream cone earrings. Amanda had to design a special jig just so we could glue these without the inlay parts shifting off the base layer. Very tedious, but those jigs saved us from gluing flawed, unusable earrings. No duds here!
I'll call these the triple scoop ice cream cone earrings with glittery strawberry syrup on top. Really pretty in person. Pearlescent pink ice cream bottoms and glitter burgundy cone finish off this set. We didn't take this photo. I found it on Poshmark and if I'm being honest, that breaks my heart. Six hundred pairs...and one of them wound up on Poshmark. Hey, that's not so bad!

Last, but not least is the single scoop ice cream cone earrings. We used the same materials above to bust out an earring with an inlay single scoop in a waffle cone. I'm pretty positive we had a jig for these too, because six hundred pairs!
I think that's it for the December 2019 set we made for the Museum of Ice Cream. The majority of this merchandise was released in mid to late 2021 when Earth was open again for business. It was a trip seeing people post their MOIC gift shop purchases online while masked and diving into a literal pool of jimmies.
The jewelry showcased in this post is no longer available at any Museum of Ice Cream location. We do make a few sweet frosty treats that you can purchase. We make an
XL Ice Cream Cone
, an
XL Cotton Candy
stick and
XL Bomp Pop
earrings. Thanks for your support and making it this far down the page. 
---