The Eerie-sistible Collection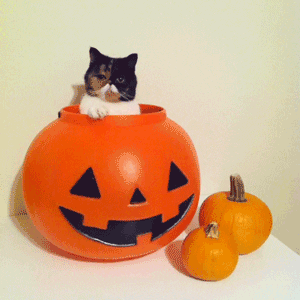 It's the most wonderful time of the year! Yep. You read that right. HALLOWEEN. It's our favorite season, because we are expected to make these bizarre and outlandish designs. The irony is that we try to be unexpected and tend to eschew the kind of typical seasonal baubles that you can find at the corner drugstore. This little engine that could (and does) can't compete with those big dudes anyway. But then again people do feel all the nostalgic feels when they see a Jack-o-Lantern. As you can see, we're caught somewhere between commercial/seasonal (Hey, it's easier to work when the lights turn on.) and the more oddball items that amuse, horrify and make people question our sanity.  This is the brief for The Eerie-sistible Collection.

In this collection you will find brooches, rings, more dangling fish hook earrings, a riff on the ever popular Chef's Knife, velvet chokers, and so much more! 

Cuts Like a Knife, But It Feels So Right
The Eerie-sistible Collection is big. It's huge. The reason being is that market research comes into play. Q: What do the people want? A: KNIVES! Okie doke. Let's bleed this cow dry, but attempt to innovate and build upon this knife trend. While you will see new types of blades including switchblades the more major change to our inventory is the hardware the designs will hang from. P.S. Hoop style earrings are on their way out so get those while you can. Introducing the fish hook earring! This style is much easier to close and the charm is attached to the earring. No more, "Hey, has anyone seen a tiny knife lying around?" 




Ensconced in Velvet
We often times get custom orders and those custom order influence us to put our own spin on the requests. Enter the Knife of the Party Choker Necklace (available in Sassy and Sweet, $32 each). It's a nod to the '90s with a wicked wink to 2021. This one makes me think of over-the-top '90s shows like Melrose Place where everyone looks like a supermodel (except for Michael Mancini), and has skeletons amundo rifling around in their closets. These bad boys are adjustable and will fit a variety of necks. You just need to decide if you're more of a classic (Sassy--black velvet) or an adventurous pastel goth (Sweet--pink velvet). You can also just ignore me and get both. That works too. 

Let's Get Experimental
Peppered into the collection is more experimental designs that we threw in just to see if we could prove the concept. Hello, Creepy Doll Head Brooch. You will also see Ghostface Buck Knives and an assortment of rings we resurrected from years past Guinea Pig Subscription Boxes. And yes, the rings are adjustable. Choose between In Memory of When I Grave a Damn- Tombstone Ring ($16), Little House on the Scary Ring ($32), and I Challenge You to a Duel! Ring ($16). Rings are a tricky thing. While we used to cut our own ring bases, but it was a nightmare including and storing multiple sizes. Facilitating a single adjustable silver plated brass ring base has allowed us to offer more sizing options. 

The Sequel(s)
This collection is never-ending much like a horror film franchise. Cats, Ouija, Cats AND Ouija, Goodness Gracious Great Eyeballs of Fire in earrings and bobby pins, and...you gotta go see everything for yourself! So go on! Git!





---